Intel Iris Xe Graphics Benchmarked, Beats Nvidia MX350 In Synthetics But Fails In Gaming FPS Performance
Laptop enthusiasts waited too long for Intel to strike at AMD's integrated graphics stronghold and year of 2020 is a mixture of unexpected happenings in mobile computing industry. Finally, Intel has decided to prove themselves by releasing 11th Core i7-1165G7 processor with Integrated Iris Xe Graphics to beat the red competitor in mobility space.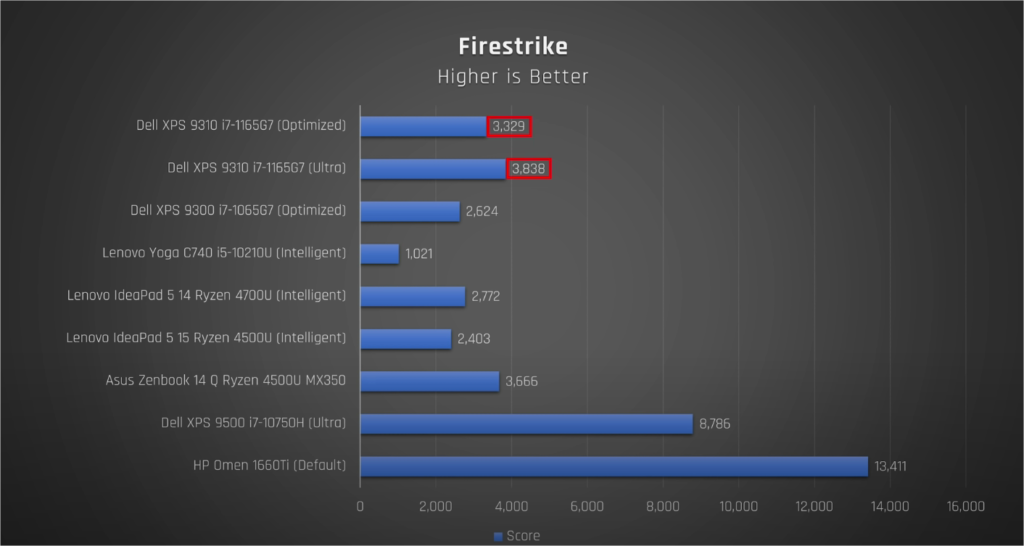 Amazingly, Laptop Tech enthusiast "Just Josh" channel in YouTube has tested Dell XPS 9310 featuring Core i7-1165G7 Evo processor and Iris Xe Graphics. Moreover, memory configuration is set at 4267MHz LPDDR4X on dual channel mode. Storage wise, PCIe NVMe 512GB is also powering Dell XPS 2020 model. Shocking comparison started in a mid of video review where 3DMark Firestrike Synthetic benchmark bestowed 3838 points for Ultra mode running Iris Xe graphics, eventually it beats out Nvidia's MX350 found in Asus Zenbook 14 Q by razor thin 10% margin.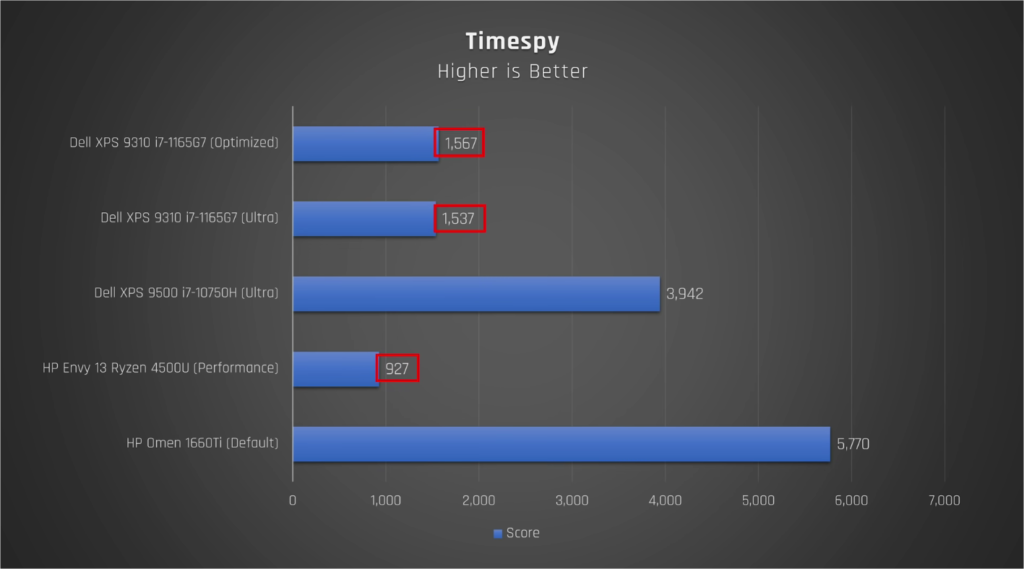 Whopping 50% dominance of Intel Iris Xe graphics has been demonstrated over HP Envy's Ryzen 5 4500U laptop with Vega 6 CUs graphics. Intel has really done a great work in graphics department but in real world performance it could be otherwise. Useful to note that i7-1165G7 processor is still on Quad Core 8 Threads configuration with superior single core IPC performance, however, 4 physical CPU Cores may pull back this greatness in front of AMD and Nvidia efficient graphics solutions.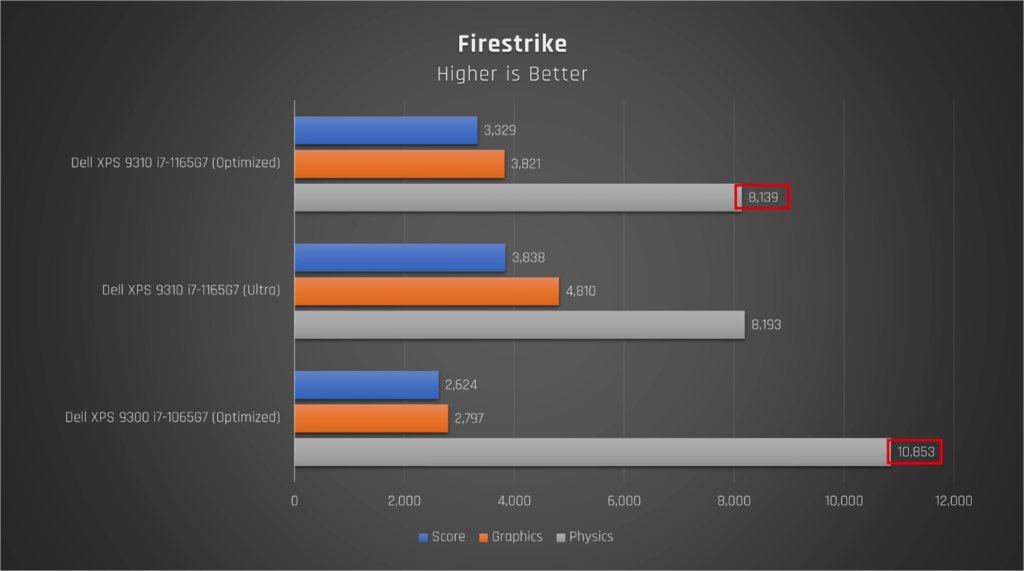 Strange phenomenon detected further while benchmarking on Firestrike physics score, the Iris Xe graphics performs way better than Iris Plus graphics by 40% but 11th Gen Tiger Lake i7-1165G7 appears to be the main bottleneck in physics score due to Windows 10 GPU scheduling or beta chipset driver issues of Intel. Just Josh himself restated that low physics performance by 11th Gen Core i7 might be because of Dell's CPU and GPU balance settings in game performance similar to Razer Blade laptops.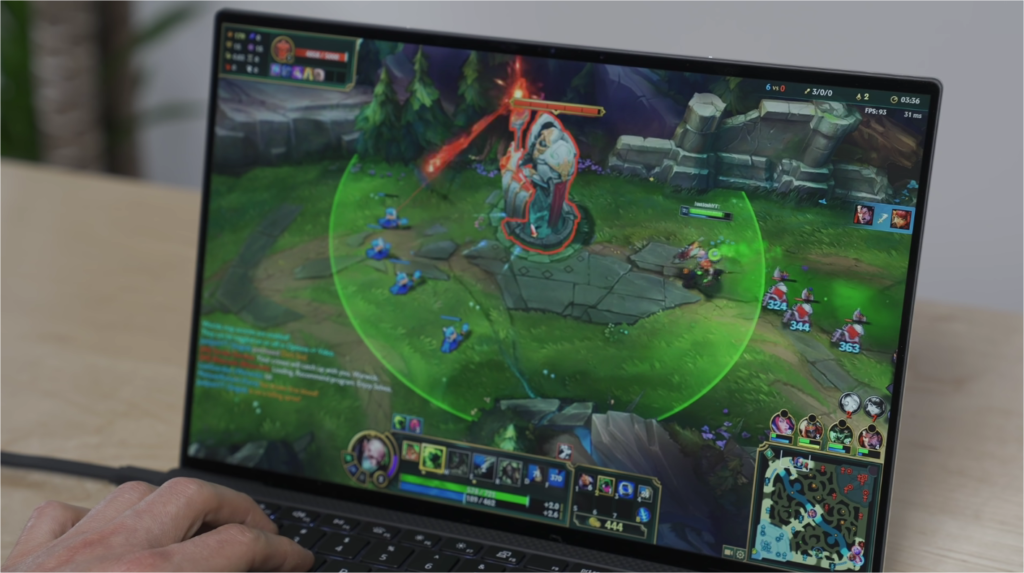 League of Legends online real-time strategy plays butter smooth on Iris Xe graphics reaching up to 60 fps stable performance. Note that, League of Legends is not heavy game title to represent the raw power of graphics chip. Nevertheless, playing LoL on ultrabooks is joyful experience while pausing your workloads.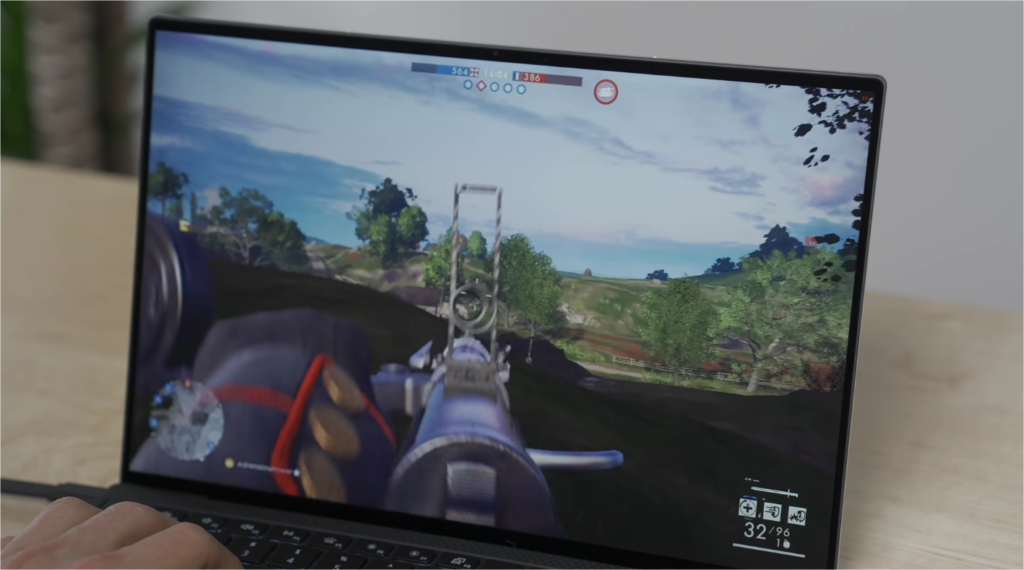 Disappointing 15-17 fps stuttering messy performance of i7-1165G7 with Iris Xe graphics is demonstrated in online first person shooter Battlefield 1. To clear up things here, quad core i7-1165G7 processor is the main problem causing thermal issues that slow down gameplay experience. Surely, i7-1165G7 is not a gaming processor due to its being focused for ultrabook specs.
Yet again, disgraceful below 20 fps performance in Borderlands 3 triple A title on low settings 1080p shown by i7-1165G7 Tiger Lake CPU which is severely bottlenecked by it's own thermal limitations provided in Dell XPS ultrabook. One thing only to take away here is that gaming purpose on Dell XPS laptops cannot be fulfilled well. Only you may do office and study tasks or maybe some little workloads on Adobe Photoshop.
Credit goes to Just Josh via YT