AMD Ryzen 7 5800X Beats i9-10900K By 20% In Latest AOTS Benchmark
Staggering AMD Ryzen 7 5800X leaked with enormous 8 Core 16 Thread configuration in latest AOTS (Ashes of the Singularity) game benchmark paired with RTX 2080 GPU. Not only it could perform shockingly but also it has beaten Intel's Core i9-10900K by whopping 20% better performance in CPU frame rate.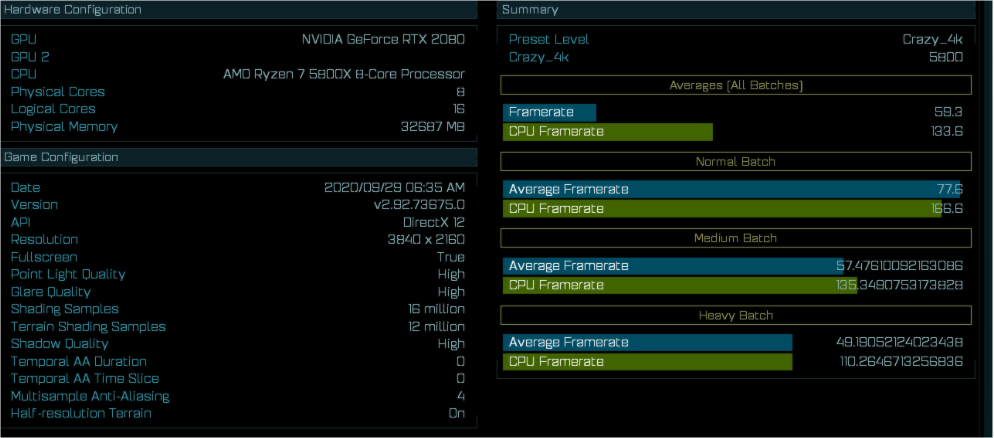 As you know clearly, Ryzen 7 5800X belongs to Zen 3 architecture family with refined cache structure and faster utilization of RAM as per AdoredTV leaks last 6 months. Core and thread configuration stayed the same as Ryzen 7 3800X mid-range flagship of AMD. Faster frame rate in CPU benchmark by AOTS means that real-world performance in single core utilized applications will be better than Intel's Core i9 flagship. Specifically, i9-10900K only could get 136 fps compared to superior Ryzen 7 5800X's 166 fps when both counterparts are paired with RTX 2080. However, Average Frame rate of Ryzen 7 5800X plus RTX 2080 system runs slower than i9-10900K's perhaps due to lower clock speeds of AMD's engineering sample.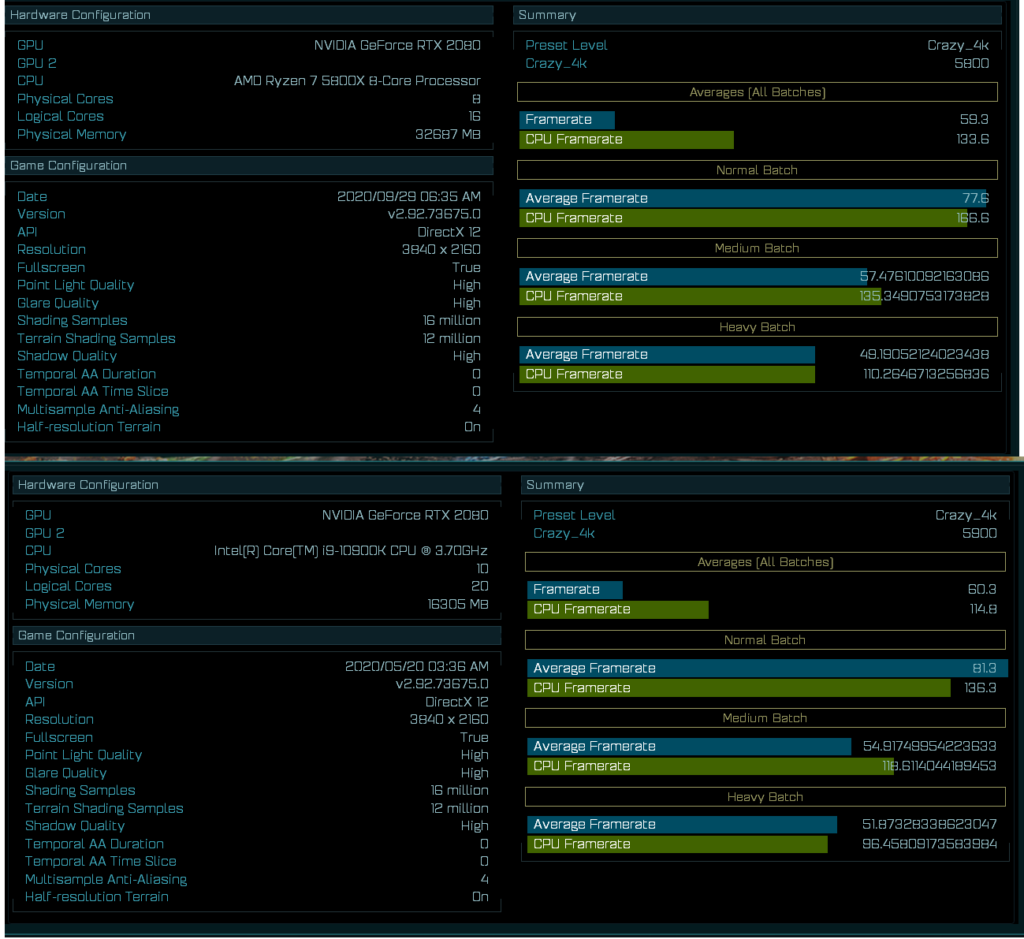 So, finally enthusiasts know about the existence of Vermeer CPUs named as Ryzen 5000 series or Ryzen 5th gen processors. Some people say that Ryzen 4000 naming is skipped because of the confusion created by Zen 2 Renoir APUs for laptops also called Ryzen 4000. It's good to recognize Ryzen 5000 series to be clean from confusing names unlike last Zen 2 processors mixed up between 3rd and 4th gen.