AMD Ryzen 7 5700U Lucienne APU Leaked In Latest AOTS Benchmarks, Beats Ryzen 7 4800U By 9%
Exciting news for today is coming from Ashes of the Singularity benchmarks website. In there, AMD's upcoming Ryzen 5000-U APU is spotted by exact name Ryzen 7 5700U. What most interesting story erupted from this leak is that 8 core Ryzen 7 5700U is fully supports 16 thread configuration compared to it's 8 thread only 4000 series predecessor Ryzen 7 4700U.
In performance metrics, you may see amazing 9% uplift over AMD's Ryzen 7 4800U flagship in terms of frame rate performance. However, many enthusiasts confirmed that codename of this APU should be Lucienne which is still based upon advanced 7nm transistor node by TSMC's fabrication. So, Lucienne APUs are the best Renoir refresh with several optimizations to beat Intel's Tiger Lake CPUs. Furthermore, technical analysts might be surprised that AMD is quickly pushing 5000 series laptop APUs even 4000 series ones are still struggling to reach mainstream market.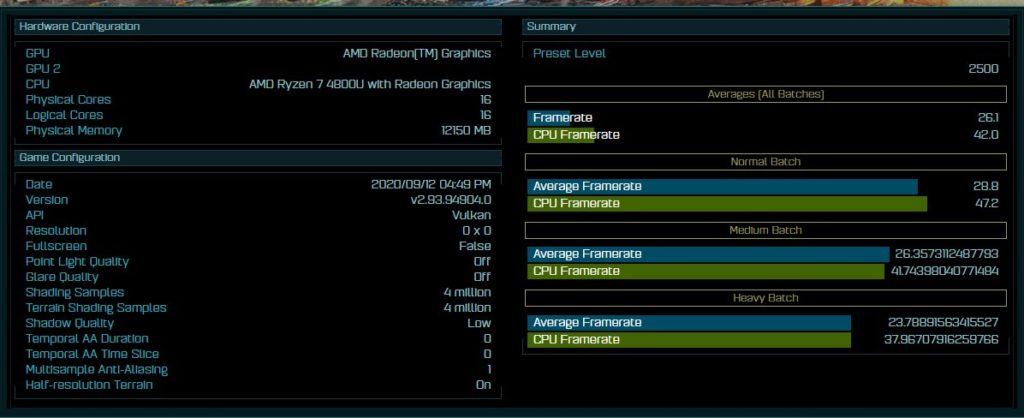 Graphics wise, Lucienne APUs are still bound to have Vega execution units or CUs (Compute Unit). Previously, Vega 8 CUs were the highest configuration for top flagship Ryzen 9 4900U specs. Nevertheless, AMD must compete with higher graphics CU count against 10nm Intel Tiger Lake's integrated Xe graphics in order to win back lucrative Ultra Book market.
Source: Tum Apisak via Twitter & AOTS website