ASUS ROG Zephyrus Duo 15 SE GX551QS Leaked W/ Ryzen 9 5900HX & RTX 3080/3070/3060 Max-Q Design GPU?!
Some big competition coming from ASUS team next year. It will be next gen ASUS ROG Zephyrus G15 perfection but with AMD's Zen 3 Cezanne APU. Specifically, Ryzen 9 5900HX will be featured together with Nvidia's RTX 3080 Max-Q Design Ampere discrete GPU under the hood of Zephyrus. Most trusted industry insider with accurate leaks is of course TUM_Apisak from twitter.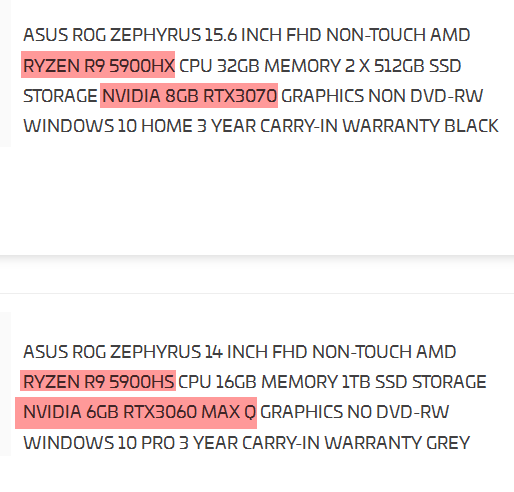 Exactly, this twitter user has posted screenshot from pinnacle website's catalog. It is the biggest leak ever this year when it comes to gaming laptop sphere. For sure, RTX 3080 for laptops is a cut down vanilla version with Max-Q Design in order to save some power and stay cool within the realm of portable world.
Amazing detailed specs on 1TB NVMe SSD also leaked with probably PCIe Gen4 type. Dual Channel RAM or memory is compulsory for gaming laptops and ASUS always up to it's game by introducing 32GB RAM for Cezanne APU. Staggering dual screen for first gaming laptops will be also introduced by ASUS ROG team.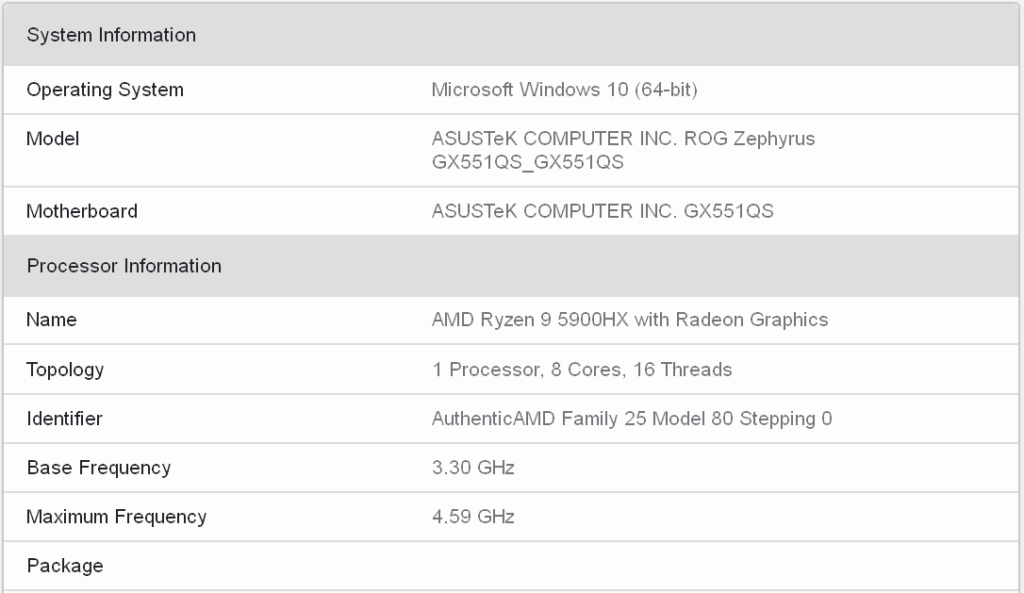 Newest Zen 3 architecture of AMD Ryzen APUs also tackles single threaded issues of Zen 2 generation to keep up with Intel's upcoming Tiger Lake H CPUs. It's going to be the greatest competition in gaming laptop history in terms of cutting edge CPU and GPU performance conquest by AMD and Intel.
A whopping 4.59 GHz turbo frequency by Ryzen 9 5900HX also was revealed through Geekbench database just recently. Alongside it's sibling you may notice Ryzen 9 5900HS version with lower TDP and frequencies paired with RTX 3060 Max-Q Design. Again, RTX 3070 also spotted with same Ryzen 9 4900HX team. Stay in touch with latest leaks with Flip Figures team.