Cheapest RTX 3080 Graphics Card Pictures Leaked: No Need To Buy New PSU
RTX 3080 might be the fastest card for 4K resolution gaming experience from Nvidia. Recently, new pictures of the cheapest RTX 3080 Ventus 3x from MSI fully revealed. As every gamer knows the MSI Ventus series custom cooling solution are the cheapest in the market like RTX 2080 Super Ventus.
New generation of Nvidia RTX 3000 series cards' chip design are based on 8nm Samsung process node. They are usually big in die size compared to AMD's 7nm TSMC based Radeon ones. Luckily, you can keep your old 650W standard ATX PSU with 2 units of 6+2 PCIe power adapter pins because MSI GeForce RTX 3080 Ventus 3x card supports double 8 pins separately.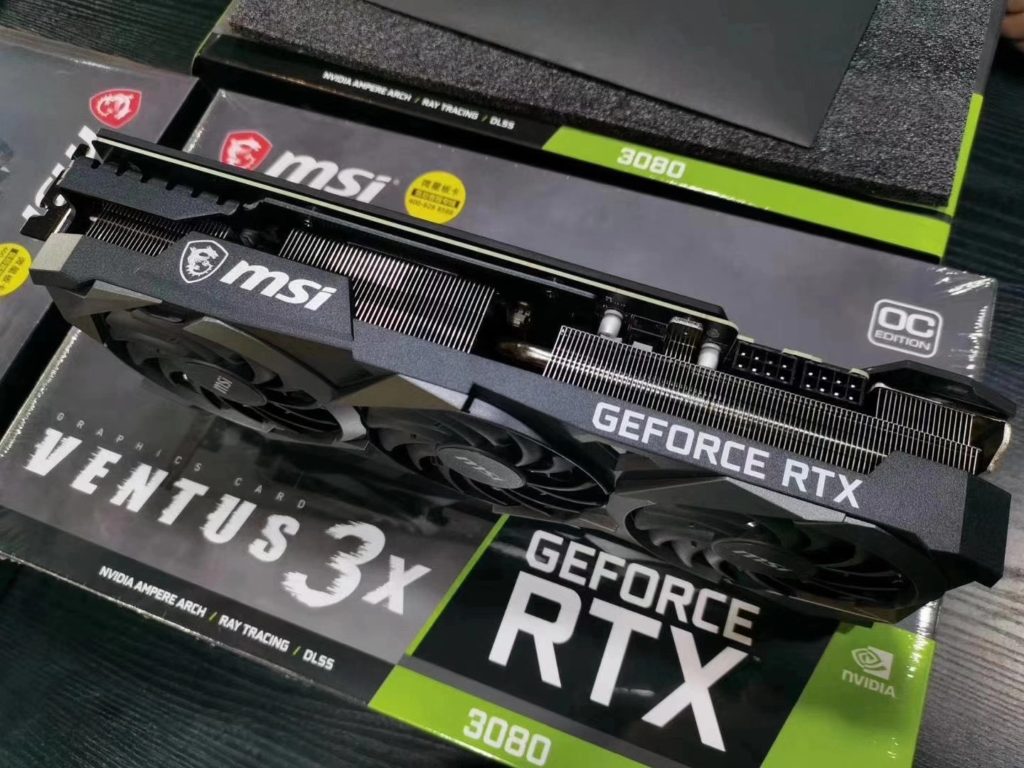 New AMD Radeon 6000 series cards launch is upon us this October of 2020. Some rumors suggest that Ray Tracing feature is included in RDNA 2.0 AMD GPUs as new gen upcoming PS5 and Xbox Series X/S consoles fully support real-time Ray Tracing rendering. There will be an enormous competition between two graphics card manufacturers in 4k, 1440p and 1080p gaming performance crown.
Source: harukaze5719 from Twitter