Nvidia GeForce RTX 3080 Ti Reaches Up To 64 MH/s On Ethereum Mining Using T-Rex Miner Software (Updated)
Note: latest NBMiner 39.0 could unlock 70% hashrate performance of RTX 3080 Ti LHR card which reaches up to 83 MH/s in Ethereum mining
At last Founder's Edition Reference RTX 3080 Ti was released just about a week ago and internet closely watched Computex presentation by Nvidia with great interest in the midst of silicone chip shortage time. Long-awaited Ethereum hashrate performance of RTX 3080 Ti has been revealed by most prominent cryptocurrency mining enthusiast Red Panda Mining YT channel using TekShinji channel's machine remotely.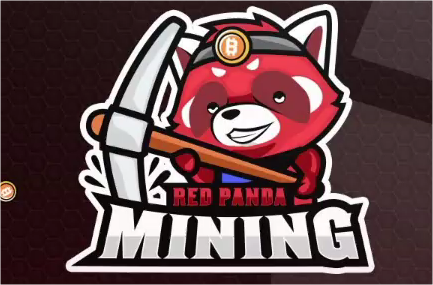 Last month May had happened to be a tough one for crypto miners as Nvidia went against them by releasing LHR (Low Hash Rate) performance GPUs to the market in order give gamers some room to breath. No doubt that RTX 3080 Ti became the first and original LHR card. Without a further discussion, let's jump in to the results.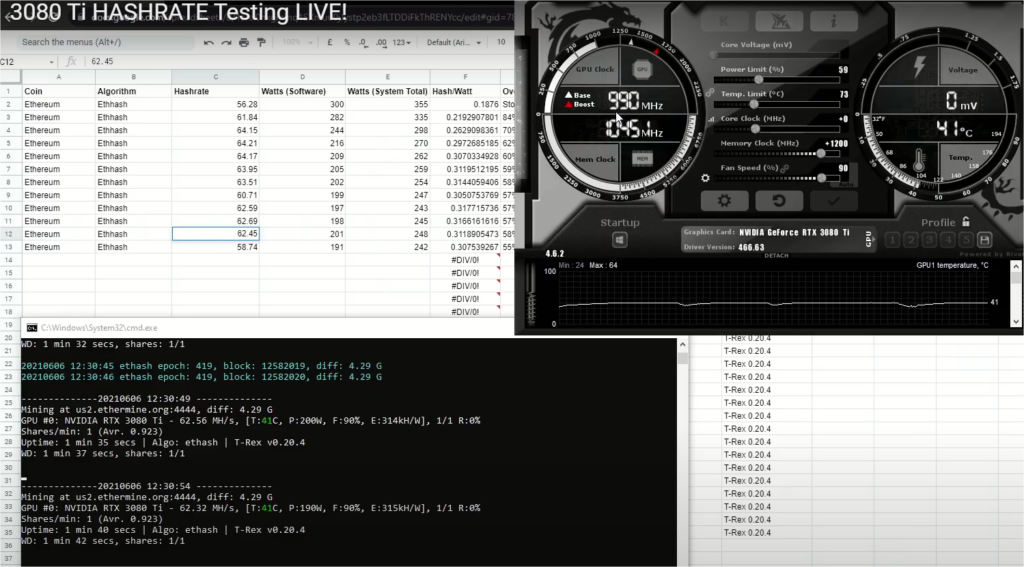 So, Red Panda Mining editor in chief uses single overclocking software MSI Afterburner which is suitable for Nvidia GPU tuning. Most highest hashrate for RTX 3080 Ti Ethereum mining benchmark is only 64.21 MH/s calculation, that is equal to RTX 3070 mining performance for sure. More disappointment comes attached with power draw from the wall and in software. Unfortunately, RTX 3080 Ti sips a humongous 270W from the wall and 216W according to T-Rex Miner sensors. Best settings for RTX 3080 Ti Ethereum mining is +1200 memory, 62% for power limit and -200 on Core clock speed. Not great and not terrible for miners who wants to get RTX 3080 Ti if shortage still continues. Hashrate mining limiter also was installed through driver to hardware handshake method for RTX 3060 in early MArch this year, however, Nvidia accidentally posted beta 370.05 driver where hashrate limiter was absent and miners took a great advantage by unlocking 49 MH/s performance of RTX 3060 cards immediately. On the other side, AMD did great job for gamers and miner in a balanced way. In order to unlock 83 MH/s performance of RX 6800 (XT) model you must get B550 or X570 motherboard with Ryzen 3000 or 5000 CPUs in which the combo AMD pair can allow higher hashrate numbers through SAM (Smart Access Memory) technology.
Source: Red Panda Mining