Nvidia RTX 3080 Ti LHR Card Does 83 Mh/s, Consumes 311W, RTX 3060 Ti Gets 41 MH/s, Sips 139W Using NBMiner 39.0
Nvidia fails to block hungry Ethereum miners yet again. Yesterday, RTX 3070 Ti LHR card has been bypassed of it's low hashrate limitations via NBMiner miracle. This time around, RTX 3080 Ti and RTX 3060 Ti are unblocked up to 70% in their Ethereum mining performance using latest NBMiner 39.0. Thanks to hardworking mining folks in YouTube for sharing these authentic results.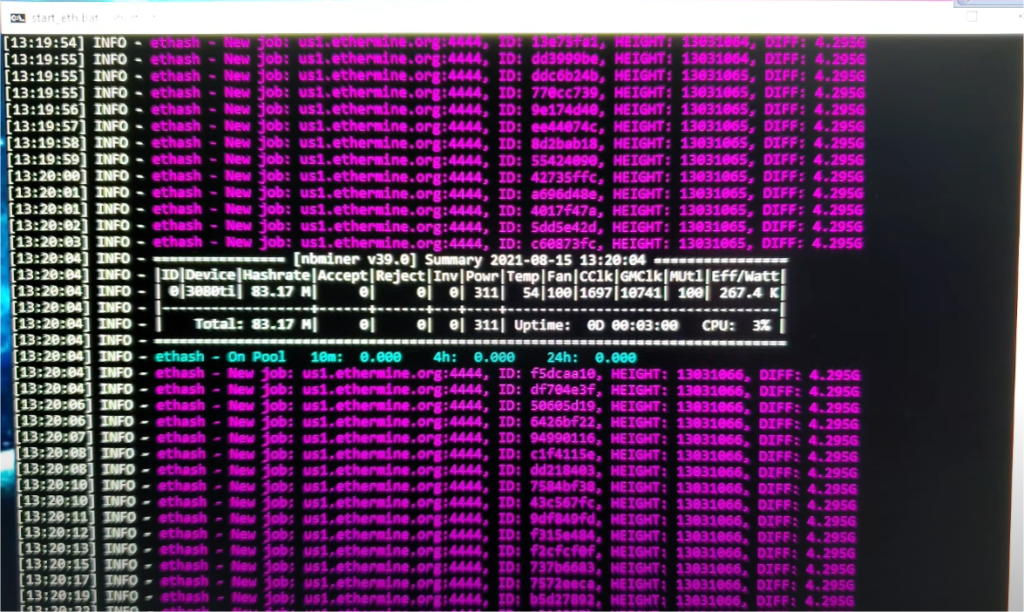 First of all, the elephant in the room RTX 3080 Ti monster is doing up to 83 MH/s at a whopping horrible 311W power consumption using NBMiner unlock setting (-lhr 68). MSI Afterburner settings are applied on Power Limit 78% and Memory clock set at +1500. It's really depends on your custom cooled card and memory controller performance. Credit goes Life of A miner YT channel for sharing these brilliant results. Sadly, some miners will be forced to get this card despite being expensive and power hungry due to silicone crisis.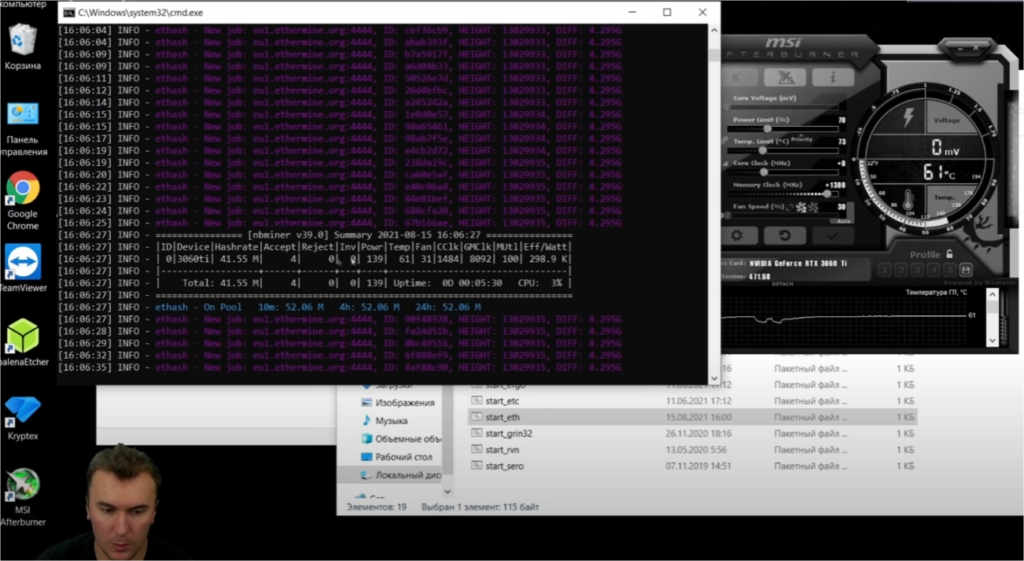 Secondly, younger sibling RTX 3060 Ti also has some unlocked gift towards Ethereum miners wild dreams. Grateful respect goes to КОЛЯ МАЙНЕР Russia YT channel who finally manages to reach 41 MH/s using RTX 3060 Ti LHR card via NBMiner 39.0 again. Sweet MSI Afterburner settings is confirmed at 70% power limit, +1300 memory clock and core clock at zero.
That's it friends, GPU shortage crisis will continue further and further till Ethereum mining deceased in the beginning of 2022 if Vitalik Buterin succeeds to upgrade Ethereum network in Proof of Stake phase.
Source: Life of a Miner & КОЛЯ МАЙНЕР via YT