Dell Inspiron 14 5415 Memory, SSD, HDD Upgrade Options, Ryzen 5 5500U Vega 7 Gaming Benchmarks
Dell Inspiron 14 5415 is one of the greatest laptops ever made by Dell for the budget gamers and graphic designers. This wonderful laptop consists of single occupied M.2 PCIe NVMe slot, 2 RAM memory slots which are dual channel dual rank capable up to 3200MHz speed and zero slot for HDD SATA.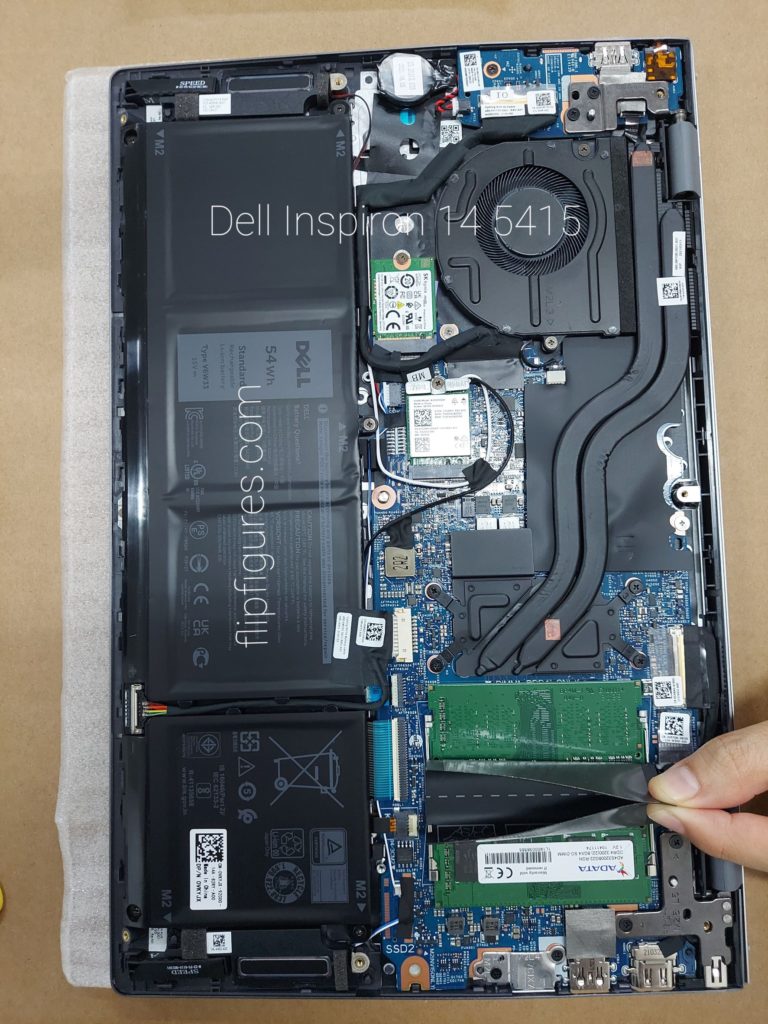 For gaming esports titles like CS:GO, Fortnite, Genshin Impact and PUBG Lite this Dell Inspiron 14 5415 would be the best choice if your budget below $800.
Overall Dell Inspiron 14 5415 Specs:
CPU: Ryzen 5 5500U or Ryzen 7 5700U
RAM: 1 stick of 8GB 3200MHz Memory (1 So-Dimm Slot Available)
Storage: Only 1 Occupied PCIe NVMe Slot
HDD: Not Available
Graphics: Radeon Vega 7 or 8 Integrated GPU
Fortunate people who get this laptop with Ryzen 5 5500U APU, will be able to play Genshin Impact at 60fps 1080p resolution on medium settings. GTA 5 lovers might be playing at 60fps 720p with mixed normal-high settings. Remember, upgrade RAM to 16GB 2 stick of 8GB 3200MHz first then you can enjoy high frame rates.