Nvidia GeForce RTX 3080 Ti LHR Hits 86 MH/s Hashrate Using NBMiner 39.2 Etheherum Mining Software
NBMiner developer team just did another 69% hashrate hack miracle by unlocking Nvidia's RTX 3000 series LHR GPUs. Prominent crypto mining enthusiast Son Of A Tech via YT channel has confirmed that newly purchased Zotac Gaming RTX 3080 Ti Trinity card could reach up to 86 mh/s in Ethereum mining performance.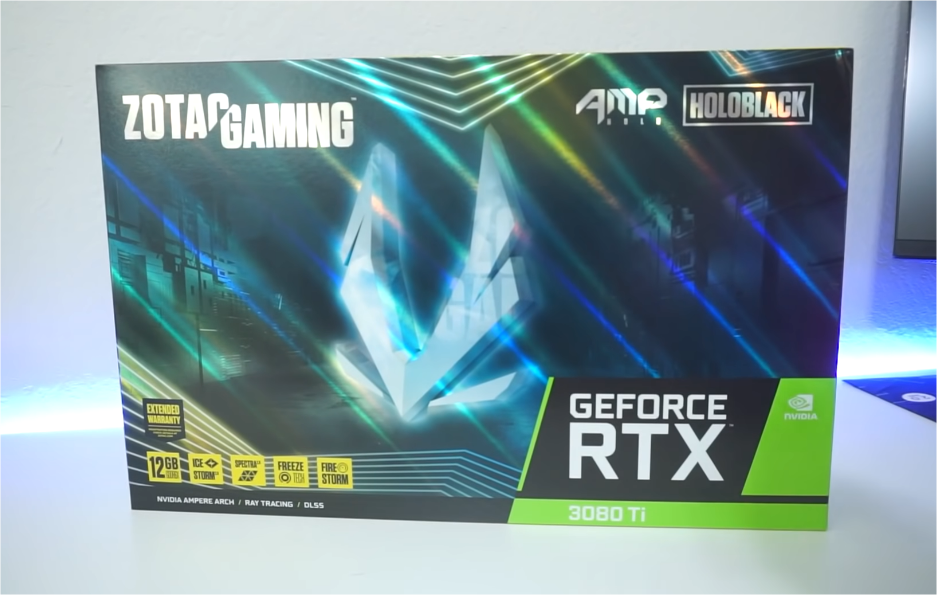 This magical NBMiner 39.2 can be downloaded right from github website and one should enable "-lhr 69" function in command line before jumping into crypto mining. Nevertheless, some RTX 3080 Ti models can be unlocked at "-lhr 70" mode depending on fine tuning. MSI Afterburner is an obligatory software to tune your GPU for efficiency.
Son Of A Tech author uses special MSI Afterburner mining setting on overclocking usage. So RTX 3080 Ti must be just like in a previous NBMiner 39.0 post but with careful tweaking for power limit and memory OC. Positive +1100 for memory clock and 80% power limit should do alright. Anyhow, enormous 311W might be consumed right from the wall socket. Just be careful not to put lower wattage PSU if you decide to run multiple GPU rig.
Source: SOAT channel via YT