Dell Inspiron 15 3502 Memory, SSD, HDD Upgrade Possibilities For Windows 11
Celeron N4020 is a sweet little dual core CPU from Intel. Dell respects low budget customers and N4020 processor empowers it's Inspiron 15 3502 laptop with only 4GB RAM and 256GB SSD. However, you came to the right place to search for Inspiron 15 3502's upgrade options from memory to storage expansion possibilities.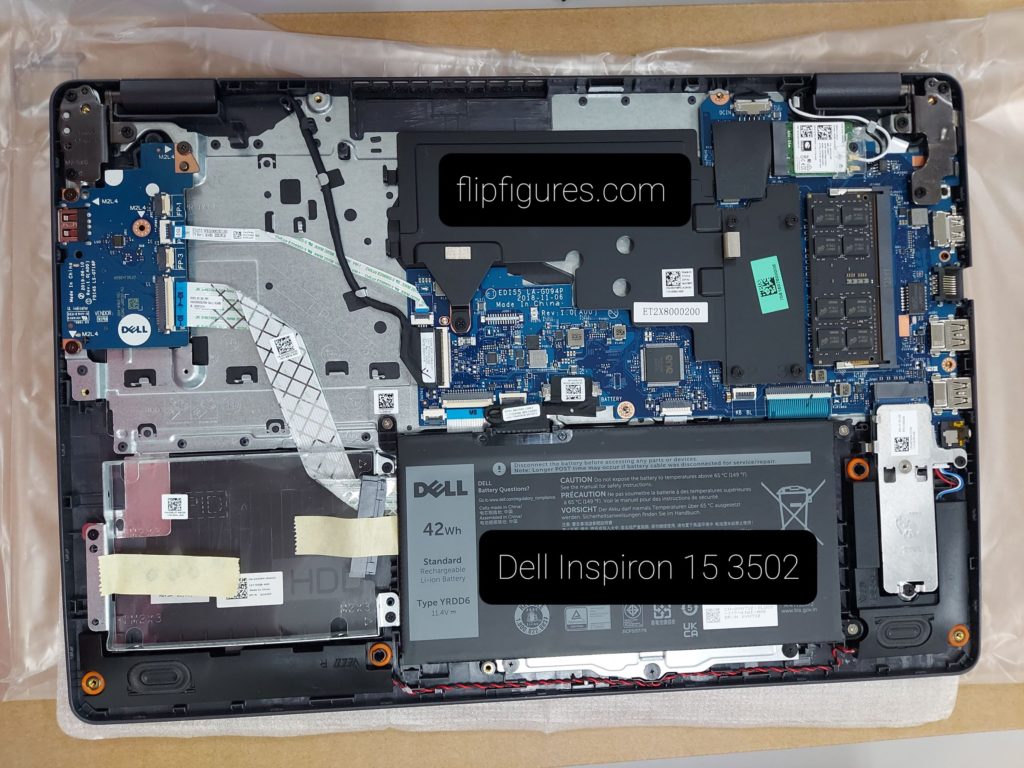 Precious upgrade options you may infer from basic Dell Inspiron 15 3502 specs:
Intel Celeron N4020 Processor
4GB RAM DDR4 2400MHz (One Slot is occupied, upgradable up to 8GB)
256GB PCIe NVMe SSD (One Slot occupied, available SATA slot up to 1TB capacity)
Intel UHD Graphics 2GB VRAM
15.6″ HD WVA Display
Surprising facts about this lowest budget Inspiron 15 gem is an ability to play classic games like Angry Birds, Plants vs Zombies or NFS: Underground 2. Reminder to users who plug laptop AC adapter on constant basis, please refer to Dell Power Manager guide to save the lifespan of your internal Inspiron 15 battery.