Dell Laptop Battery Stop Charge Mode While Gaming, Rendering At Maximum Performance
Have you ever got annoyed when built-in Dell laptop battery dies prematurely within 2 years? If yes, then, you also agree that new original Dell internal battery costs over $100 in North America after warranty period. As a consequence, end user might purchase a new laptop and throw away the old one just because the battery is expensive to replace, thus, contributing more plastic e-waste to environment. Saving the world from climate change is the highest priority in this tutorial to stop overcharging the Dell battery. Let's jump into step by step instructions.
Step 1: Click on Windows search button and type My Dell (Dell Power Manager).
Step 2: Choose Dell Power Manager in My Dell page, once Power Management window opens please, go to settings.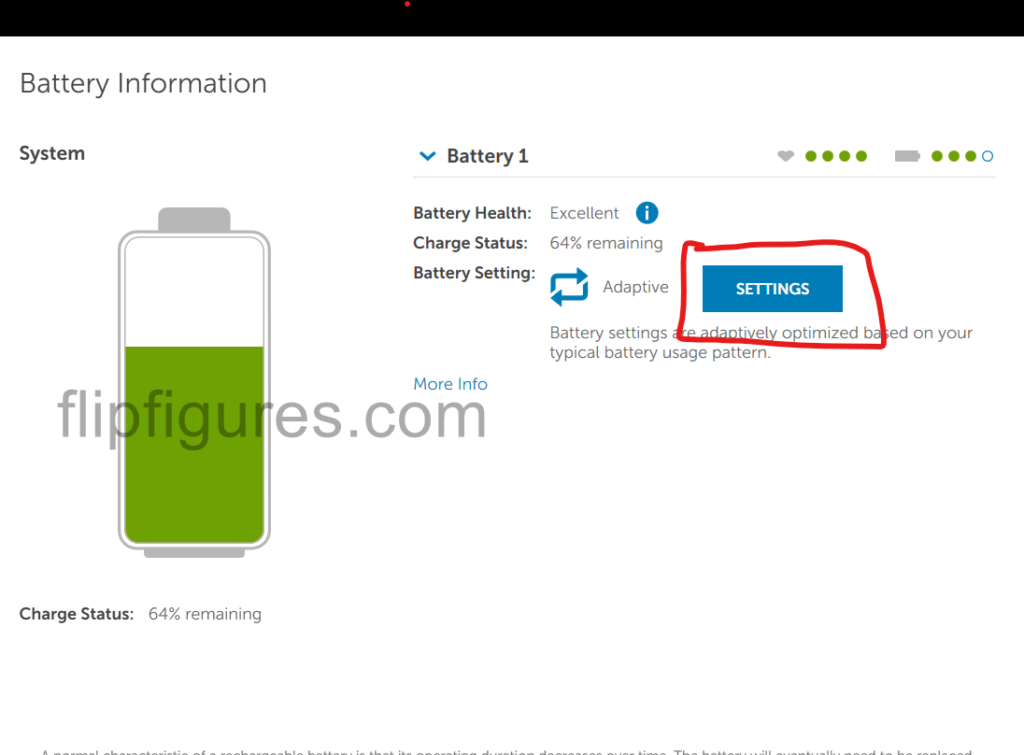 Step 3: By default, battery charging mode is set to Adaptive but you have to change it to Custom in order to stop charging while Gaming or Rendering using AC adapter.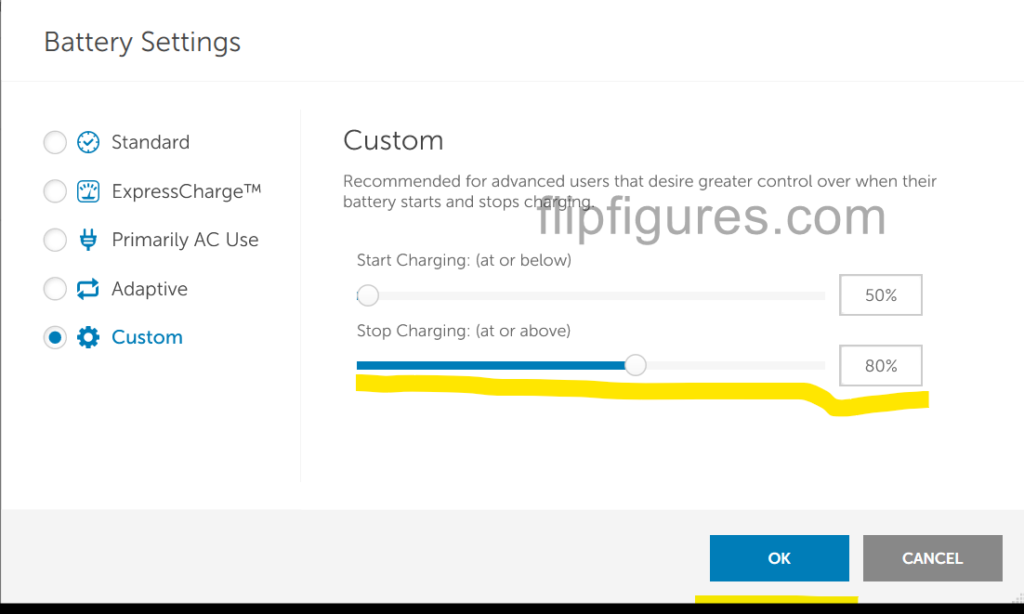 Step 4: Best preferred mode is a Custom one due to greater control over your battery charging stoppage at certain threshold. So in here, preferably, 80% is the best threshold to stop charge and start charging percentage must be from 50%.
Have a great longer battery experience for up to 5-7 years of lifespan with your Dell Vostro, XPS, Alienware, Inspiron and Latitude laptops.