PNY XLR8 GTX 1660 Super Hashrate For Ethereum, Ergo, Ravencoin, Conflux, Beam With Overclocked Settings Guide On Hynix Memory
PNY has a cute single fan mini GPU and that's XLR8 Gaming GTX 1660 Super 6GB GDDR6 budget mid-range card with decent mining performance hashrate.
Most prominent tech enthusiast crypto miner Son Of A Tech YT channel has put the best accurate GTX 1660 Super Ethereum, Ergo, Beam, Ravencoin and Conflux mining performance results together with best MSI Afterburner settings trick on Hynix GDDR6 memory.
First of all, Ethereum performance for GTX 1660 Super mining hashrate is up to 32.5 MH/s if you put MSI Afterburner settings a hidden trick by Son Of A Tech on dealing with Hynix memory basically. Only need to set the memory frequency down to negative 502 level, for core clock -50 should be good and bring down power to 60%. Electric bills would be not so high while GTX 1660 Super sips 92W from the wall compared to power hungry RTX 3060 LHR card.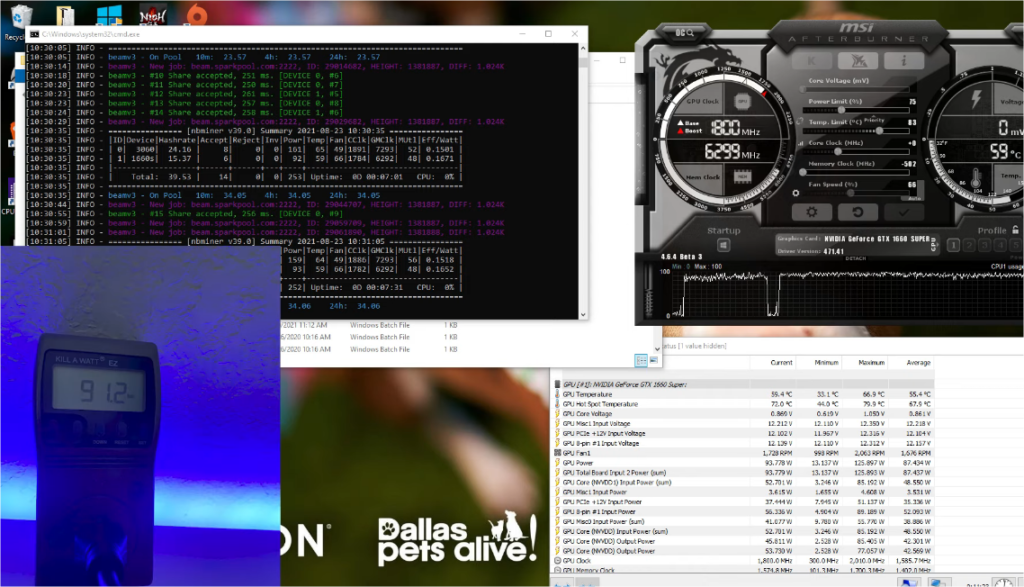 Next up, GTX 1660 Super does well in Beam mining too. It consumes only 92W overall and makes 15.37 MH/s also using above Hynix memory trick via bringing down the memory frequency to -502 on 60% power level in MSI Afterburner tweak.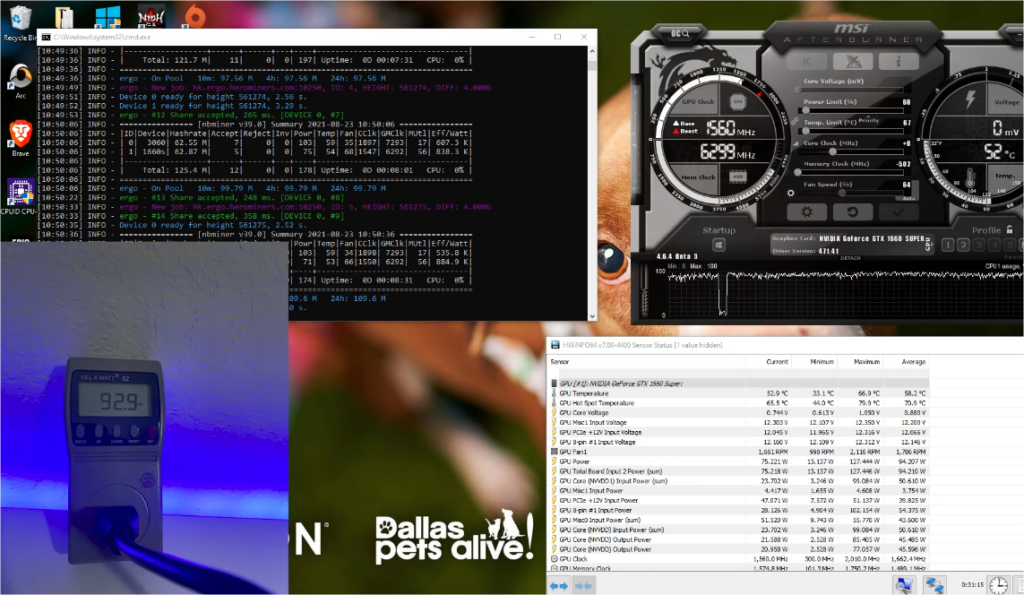 Ergo mining is a very seductive compared to other cryptocurrencies after the Ethereum mining stoppage next year. So, GTX 1660 Super goes super efficient showing off 93W from the socket thus reaching almost up to 63 MH/s on Ergo mining. Keep the setting negative 502 on memory downclock if you got Hynix memory.
Sweet octopus algorithm for GTX 1660 Super went not well while mining Conflux coin due to memory and power instability issues. To mine Conflux using GTX 1660 Super you might be careful on OC settings, maybe just leave on default settings to get 28.7 MH/s stable performance while sipping 112W on overall system watt meter.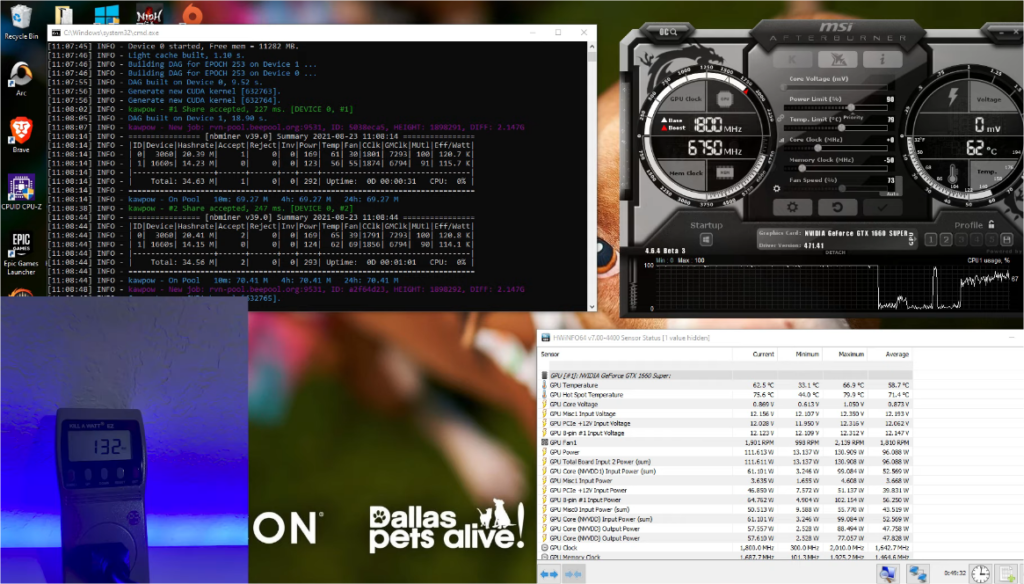 Last and not least Cryptocurrency of the future is Ravencoin which is the only salvation for GPU miners due to it's complex unbeaten KawPow algorithm. Mining performance for Ravencoin using GTX 1660 Super gets you a decent 14.15 MH/s via some Afterburner tweaking on memory frequency (Hynix) which must be -50 and power at 90% while leaving everything on default settings. Surprising GTX 1660 Super's  part of Ravencoin mining is 132W from the wall of power usage.