Dell Inspiron 15 3510 RAM, SSD, HDD Upgrade Slot Options
Lowest budget laptop from Dell is only Inspiron 15 3510 with modest Celeron N4020 processor with UHD 600 iGPU. Most users wonder how to get this laptop into it's upgrade limit in terms of storage and memory. So, here you got the precious answer.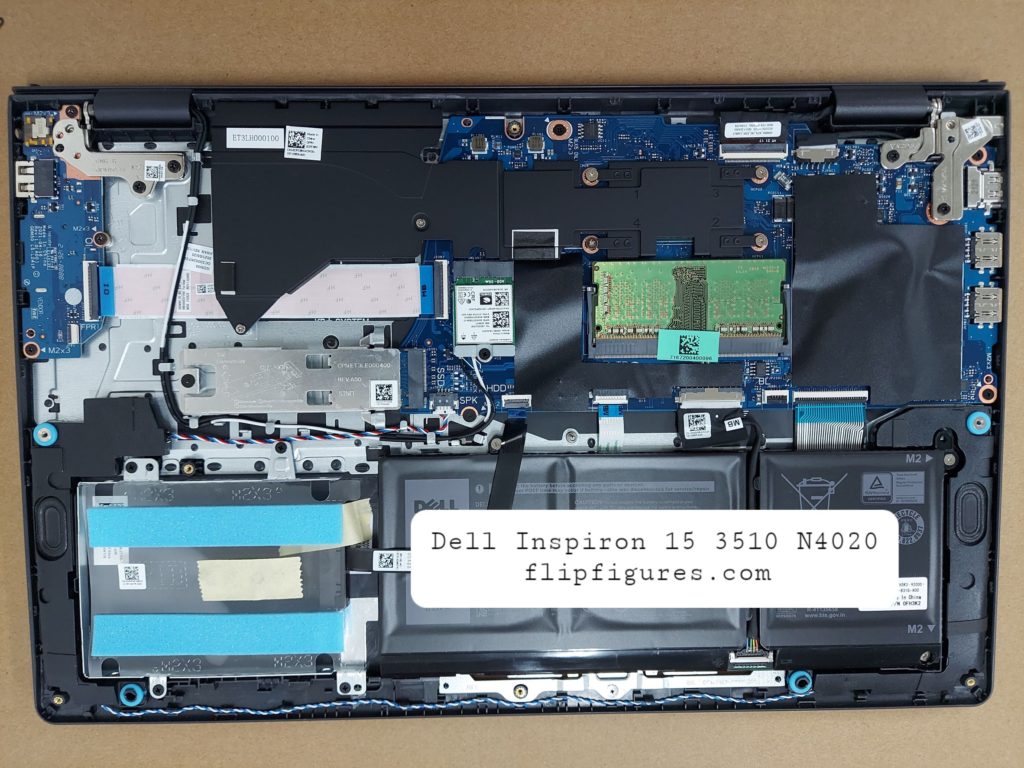 Dell Inspiron 15 3510 main specs and upgrade options:
Intel Celeron N4020 Dual Core Processor
4GB RAM DDR4 2400MHz (One Occupied Memory Slot) Max Up to 8GB
256GB M.2 PCIe NVMe SSD (One Occupied M.2 Slot)
Free HDD or SSD SATA slot available
Intel UHD 600 Integrated Graphics (2GB VRAM from shared System Memory)
Incredibly, 8GB of maximum capacity memory could be installed after removing the existing 4GB stick. According to Intel ARK database, the Celeron N4020 CPU is limited to 8GB memory capacity only. With Integrated UHD 600 graphics you will be able to play old retro games like GTA San Andreas, Prince Of Persia Sands of Time and Plants vs Zombies.
In North America and EU, Dell fans may find this laptop for under $400 from etailers respectively. Besides these basic specs, Dell enhances Inspiron 15 3510 with HD Webcam and WVA display panel for clear viewing. In conclusion, Dell Inspiron 15 3510 is the best low budget laptop for students and teachers.